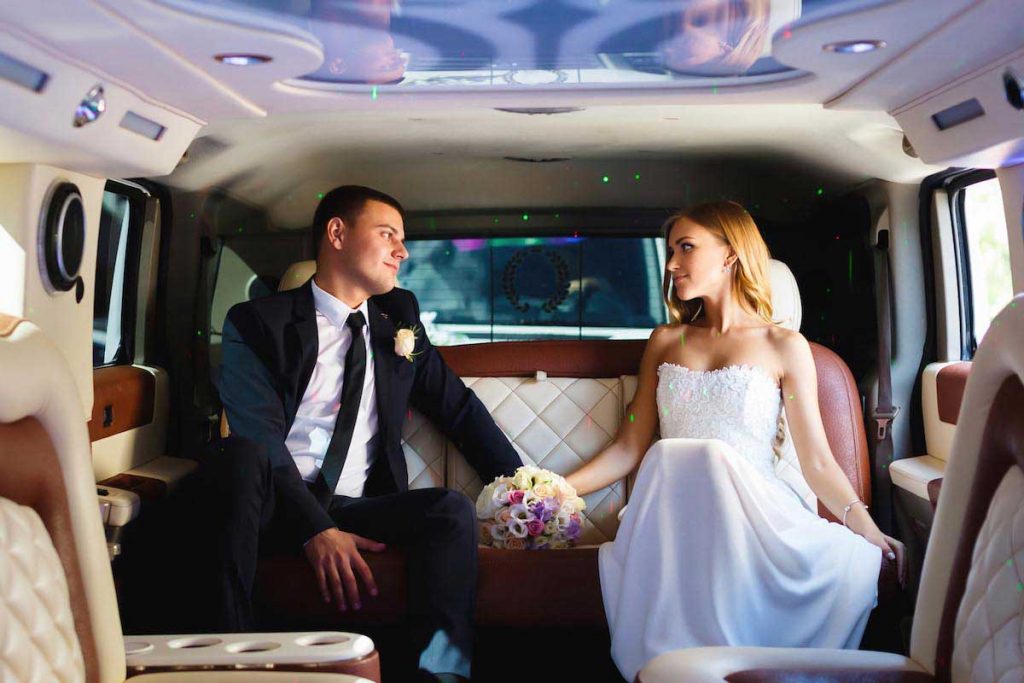 Whether you're planning a big or small wedding, a lavish affair or sweet and simple rendezvous, we know that every bride and groom deserves something special on their big day.
Wedding car hire is of course a practical transport solution, but it's also a great way to ensure you feel like a million dollars as you drive off into the sunset.
If you're unsure just where to start when it comes to luxury car hire and limo hire, we would love to help. Please feel free to call us on 1300 778 546 or email us on booking@rsv.com.au to enquire now.
Wedding Limousine Hire a Vehicle to Remember
So to start off, what sort of car are we talking about? That's the fun and fabulous part!
We have an amazing fleet of Vintage Rolls Royce and Bentley Wedding Cars, Classic 57 Chevy Wedding Cars and luxurious Stretch Wedding Limousine Hire Cars to suit every special day. For those with a penchant for the era of big skirts, big tunes and swinging good times, you'll love our Chevrolet limousine selection.
We have a fabulous 1957 sedan in pearly white; a striking red and white 1955 Belair convertible limousine and even a custom modified 1957 Chevrolet stretch limousine. The vintage car is ever popular for weddings, however it's certainly not the only option.
Looking for Something Traditional and Classy?
Then you need to consider our brand new Mercedes Benz sedan limousine or even better our brand new Mercedes Benz Stretch Limo for hire. Both of these striking vehicles are lavishly appointed to ensure a supremely comfortable ride and stylish arrival every time.
Traditionally, weddings entail several cars for the bridal party. Which you may choose to keep up the tradition with a fleet of vintage cars for instance. Or for something a little different, you might even hire a stretch limo to go with some sedans. You might use a classic wedding car for Bride & Parents and whilst the bridesmaids arrive in a wedding limo. Then use your stretch wedding car for everyone to hop in for photos, then the trip to the reception. It's practical, it's fun and it'd make a great talking point for years to come.
A Special Package for A Special Day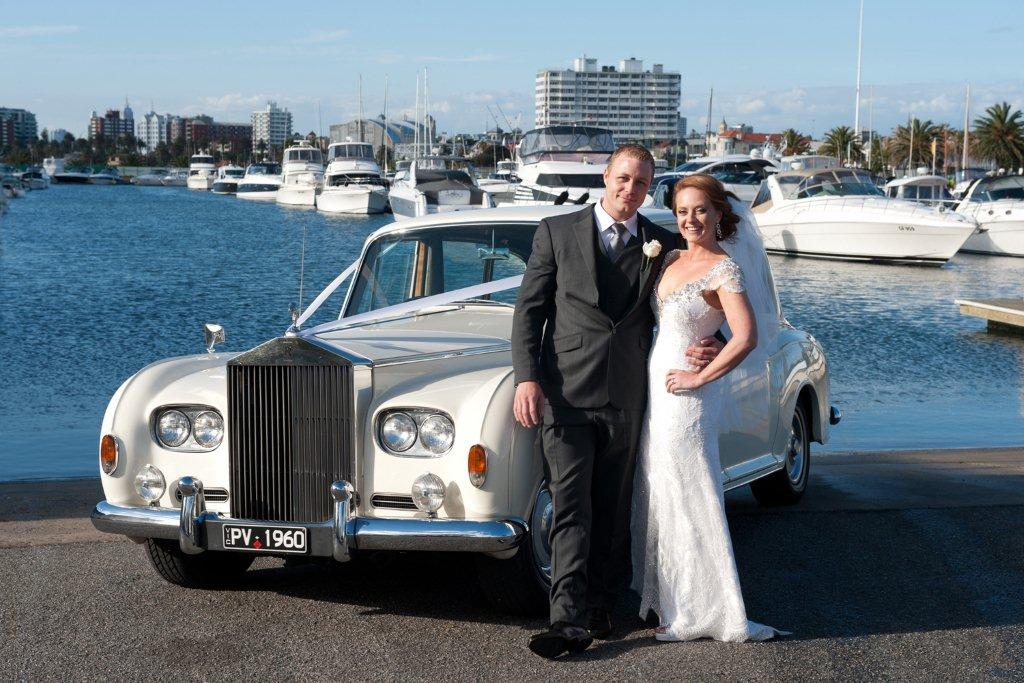 To help ensure your wedding day is perfect, we've created special packages that are available to everyone who makes a 4+ hour booking. Our wedding limousine hire not only gets you driven in style by one of our accomplished drivers. We'll also include Complimentary Bubbly to toast your special day (or just calm those nerves). Your Limousine will be adorned with custom made wedding ribbons to decorate your vehicle of choice. We will even roll out red carpet for your arrival and departure.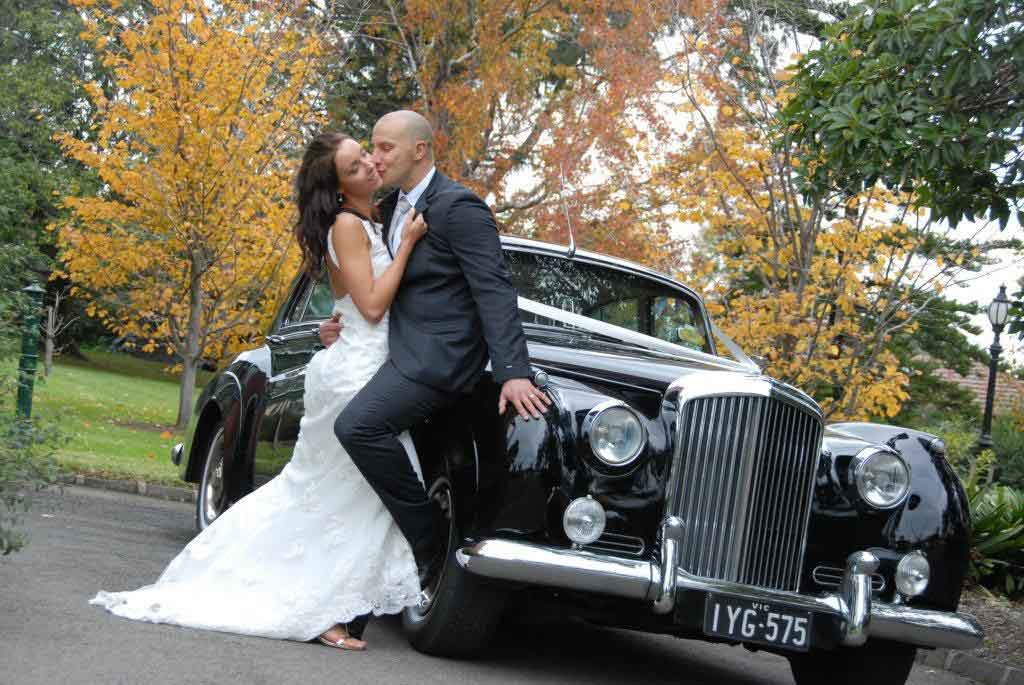 We have been providing quality wedding car hire and wedding limousine hire in Melbourne for the better part of three decades now. We own all our vehicles and maintain them to the highest of standards.
Our uniformed Chauffeurs are professional, reliable and well-versed to deal with any unforeseen hiccups. We understand this is the most important of days, so we always do our utmost to ensure everything goes to plan.
Make Your Day Special with RSV Limo Hire's Wedding Limousine Hire in Melbourne
To make your wedding a truly pleasant and memorable affair, you give attention to all aspects from invitations to food and entertainment. Make sure you do the same with your Wedding Cars. There are plenty of cheap and nasty operators out in the industry, so make sure you do your research and go with a reputable company such as RSV Limo Hire Wedding Cars Melbourne.
Elegant and luxurious wedding limousine hire or luxury car hire adds to the pleasure of celebrations. When you and your family arrive at your wedding venue in a beautifully decorated deluxe wedding car make sure it is one of RSV Limo Hire's Prestige Fleet; The Stretch Hummer Limo, A top class Rolls Royce Wedding Car or perhaps an elegant Bentley wedding car.
RSV Limo Hire Wedding Limousines in Melbourne offer a HUGE range of stretch wedding cars for hire throughout Victoria. Everything from Bentley Wedding Limousines, Rolls Royce Limousines, H2 Hummer Stretch Limos, Chevy Wedding Cars, Mercedes Benz Limousines, and of course everybody's favourite the Chrysler 300c limo.
We also have a huge fleet of stylish and elegant luxury wedding cars for hire offered by RSV Limo Hire Melbourne to help make your special day beautiful and impressive. Brand Like Mercedes Benz, Audi, BMW, Rolls Royce, Bentley, Maserati and even Ferraris.
Our Wedding cars are chauffeur driven by uniformed, attentive, professionally trained RSV Limo Hire chauffeurs. So you can be comfortable knowing that the service you receive on your special day is by far the ultimate limo hire service you can get in Melbourne.
RSV Limo Hire Wedding Limousines and Wedding Cars in Melbourne can be hired for all wedding ceremonies and events.
If you have been planning to make your wedding a truly grand event, it is worthwhile to reserve a fleet of cars in addition to booking the prime bridal car. We offer affordable rates for all our Wedding Cars and Wedding Limousine Hire Cars. No matter which vehicle(s) you choose at RSV Limo Hire Melbourne, your wedding day will be enjoyable and unforgettable for you and all your loved ones.
Frequently Asked Questions