"The Marquee" Bentley Sedan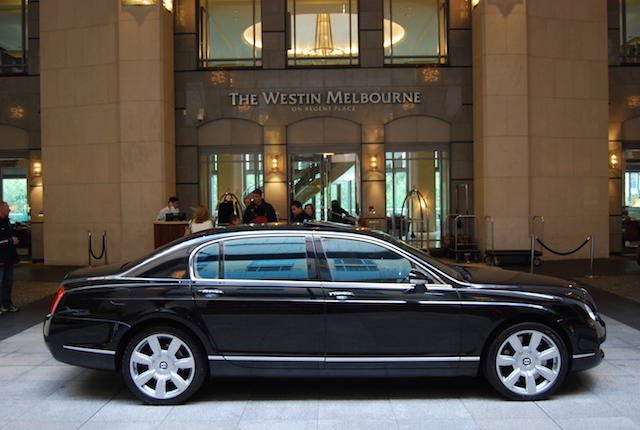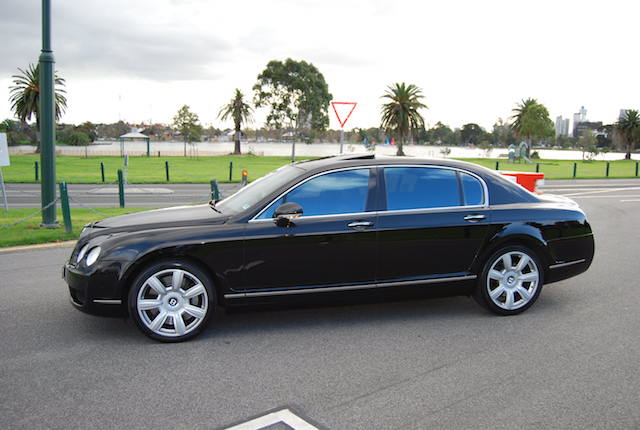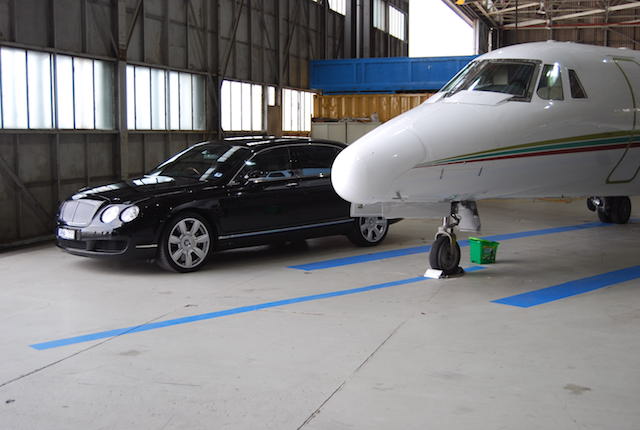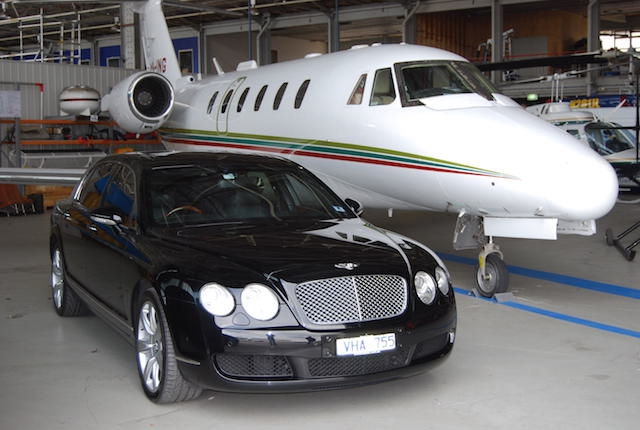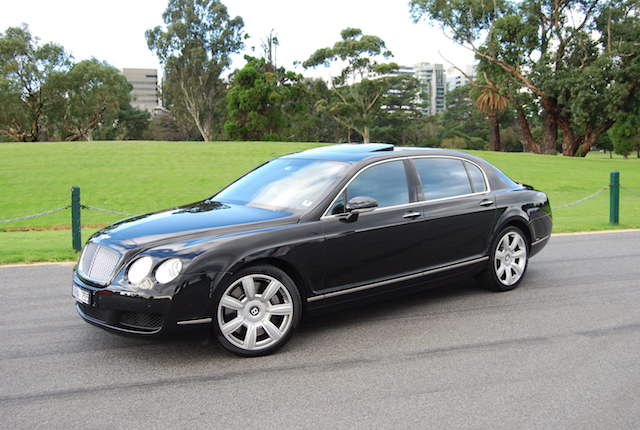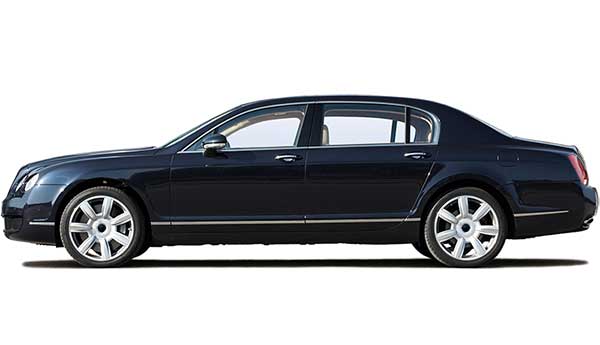 "The Marquee" Bentley Sedan
The Best in Bentley Sedan Chauffeur Car Hire
If you are preparing for a night out on the town or a special event in your life, then you deserve to travel in the elegant style of our Bentley Sedan chauffeur car. This exquisite car is the perfect way to make an entrance at birthday parties, school formals, elegant balls, and other momentous occasions. You get to travel in a vehicle that is all about style and modern sophistication, and you will be sure to make an unforgettable entrance.
You won't find a classier sedan in all of Melbourne!
Take You and Your Friends
Hiring our Bentley Sedan means that you and three other friends can have the experience of a lifetime together. It is perfect for small groups, such as wedding parties or intimate gatherings. You can show those closest to you how special they are by letting them enjoy a ride with you in our chauffeured Bentley.
The comfortable seating gives you and your friends plenty of room. You won't feel cramped or crowded, and there's plenty of space to relax and unwind or just have a good time with your friends.
There is simply no better choice for sedan hire in Melbourne. The peerless black paintwork gives the body of the car a glistening shine. Our sophisticated sedan will heighten your entrance and make you the talk of the night. You'll love the luxury on the inside of the car, and those who watch your arrival will see that you are someone with style and class. The timeless look of our Bentley Sedan for hire never goes out of fashion, as it evokes the classic luxury cars of past decades and combines them with the ultra-modern sophistication and convenience of today's technology.
We have overlooked nothing to make this a feature-filled sedan.
With heated leather seats, a sophisticated temperature control system and the convenience of modern technology, you will feel like you have never traveled in such comfort and luxury. Our Bentley Sedan hired car comes with a built in DVD player, on-board Wi-Fi, an iPhone charger and a laptop desk. You have all the modern convenience you could ask for right at your fingertips. You can connect with your friends, check on score updates for sports matches and conduct business meetings right in the comfort of the car.
It includes everything you need for professional transport and personal enjoyment. Nothing else can compare to RSV Limo Hire's Bentley Melbourne hire.
Nothing makes an impact quite like chrome does. Chrome wheels, a full chrome sports kit and a brilliant black finish place our Bentley Sedan in a class by itself. Our car makes quite an entrance, and once it does, then it's your turn.
We make sure you are ready to step out in full red carpet style. You won't find a more stylish or classy sedan service for hire in Melbourne. We keep our cars looking spotless to give every entrance the full impact that only chrome can create. No matter what you are wearing, you will look fabulous stepping out of our car. We make it easy to look your very best for whatever occasion you need us for.
The striking look, coupled with a cabin that is packed with features, gives you an experience you won't soon forget.
Our Bentley Sedan is becoming the chauffeured car of choice for Melbourne. It has found its way to all the grand gatherings, the most stylish parties and the most cherished get-togethers. It's easy to see why. The comfort and class of this car are unrivaled in the for hire industry.
Our clients are using this sedan for hen's and buck's nights/days, for professional business transport, for citywide sightseeing excursions and for the events they want to cherish for the rest of their lives.
RSV Limo Hire is constantly expanding its service to include a greater number of vehicles and a greater selection of cars. Each one is carefully chosen to provide the best in class and comfort. That's just part of the reason why RSV Limo Hire continues to top the list of the most requested for hire chauffeured car service in Melbourne.
Our vehicles are designed for luxury as well as to help you make a grand entrance wherever you go. We make sure we take care of our clients, providing special offers and services to regular customers and making them feel welcome every time they ride with us.
There is plenty of competition in Melbourne in this business, and many companies are making claims of all kinds to their customers. But how many are actually following through on those lofty claims? How many can say that they not only meet the expectations of their clients but also exceed them on a regular basis?
These services are not inexpensive. They are also usually requested for some of the most important events in a person's life. That is why you want to make sure you choose your chauffeured car company carefully. You want to deal with only the very best in order to provide a truly memorable experience that is free from hassle, stress and disappointment.
Take your time in choosing the right service. You want to be sure that you are getting a vehicle that is in the top of its class, that is comfortable, that will meet your transport needs and that will be professionally driven by chauffeurs who are capable, experienced and punctual.
Travelling in a luxury sedan isn't something you can enjoy every day, so make sure that this experience is one you will love. Only the very best chauffeured car company can give you that.