Hummer "The Godfather" Limo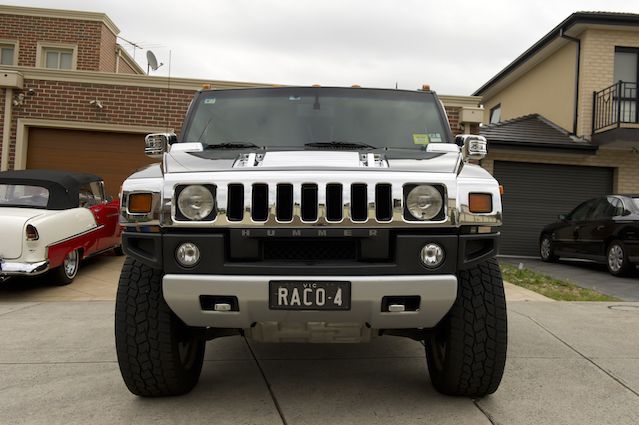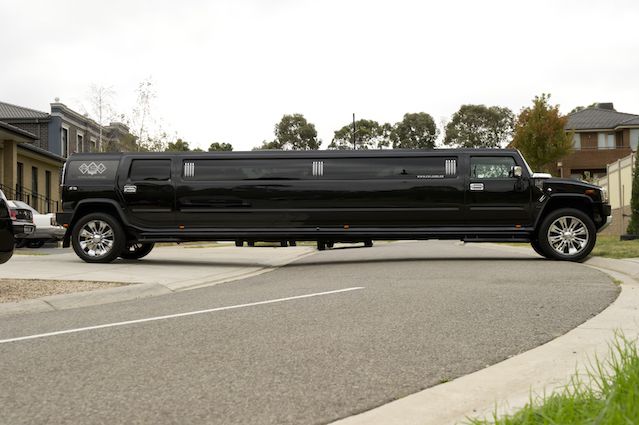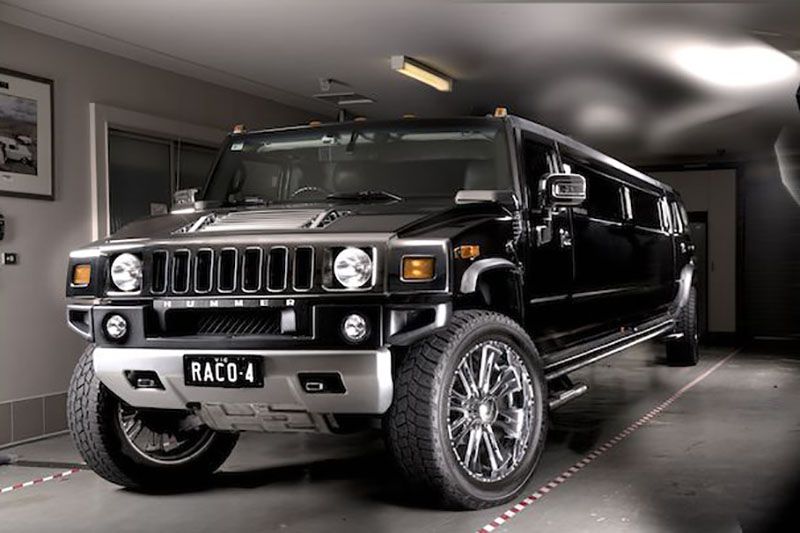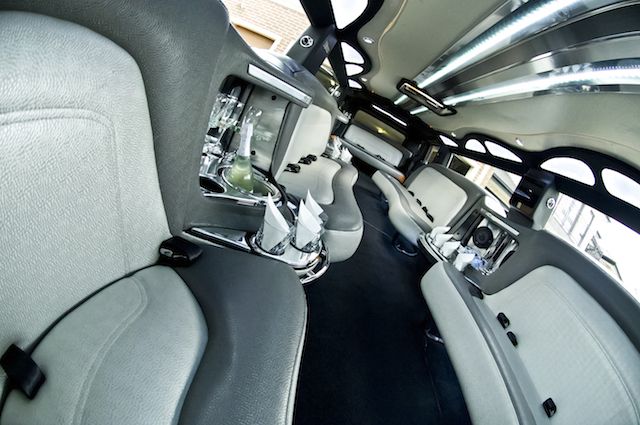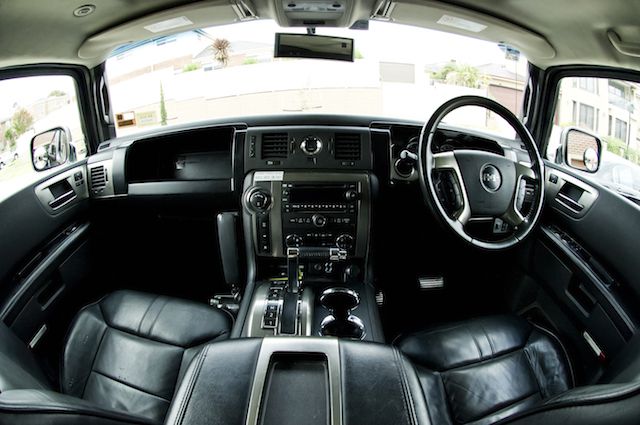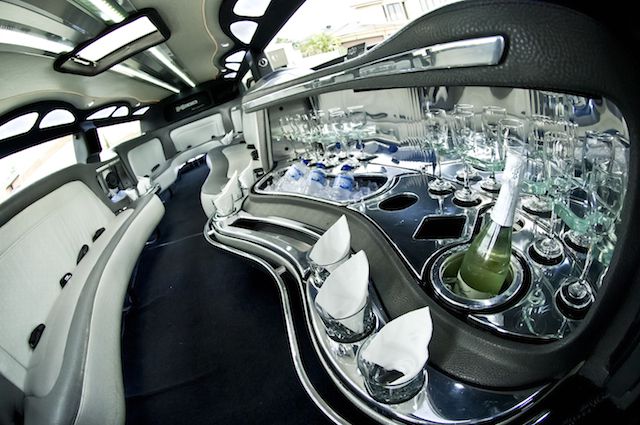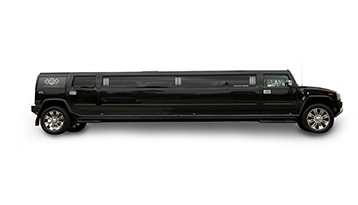 Hummer "The Godfather" Limo
'Arrive in Style with a Hummer Limo from RSV Limo Hire!'
Melbourne's only Krystal Built Hummer limo with the beautiful silver on pearl ostrich skin interior.
Do you have a special event planned, or even just a night out? Why not travel in the unique style that only our chauffeured Stretch Hummer Limousine can offer.
Whether you're on your way to your Deb Ball, School Formal, Birthday Party, or any other special occasion, The Hummer Limousine should be the limo to take you there – and of course help you make a grand entrance.
It is also The classiest Limousine in Melbourne!
When you hire our 'Godfather' Hummer limo you get the massive seating capacity that accommodates up to 16 people, making it the perfect Party Limo for hire.
The 'Godfather' features an innovative U-Shaped seating design, seating 16 Passengers in the rear. This will allow you to get the party started as soon as you step in.
Suitable all occasions even when they call for classy champagne and cocktails, or shots under the strobe lights, and best of all there's no clambering over seats required!
Our party Hummer limousine features a premium audio-visual system, with a ready-to-go iPod connector, a DVD and CD player, three DVD monitors, strobe lighting show and three built-in bars, so you can get into the mood before the big event.
With this vehicle's advanced temperature control features, you'll stay cool, or keep warm in your party outfit. All features are available at your fingertips in a single user-friendly console. Hummer Limo Hire Melbourne the best there is!
RSV Limo Hire is the ultimate choice when it comes to Hummer Limo Hire Melbourne.
The only Hummer stretch to feature glossy, 'brilliant black' paintwork, complete with a subtle metallic flake finish. This gives the vehicle a sleek, ultra-modern and exclusive look.
Step in and you'll see that the spacious interior is a blend of the futuristic and the luxurious!
It Balances comfort and opulence perfectly, from the silver-on-pearl ostrich skin upholstery, to the wet look bars and high-tech sound and lighting systems.
No feature has been overlooked with the 'Godfather'.
You'll make an impact on arrival with the Brilliant Black finish, complemented by a full chrome sports kit, and massive chrome wheels. After the 'Godfather' has made it's entrance, it's your turn.
Step out in paparazzi-ready red carpet style with the auto-retracting side step. The step makes it easy to enter and exit the vehicle (after the gentlemanly chauffeur has opened the door of course), whether you're wearing party heels or a wedding dress.
Our 'Godfather' is the only Krystal-Built Hummer Limo Hire Melbourne option. With its striking looks, and fully featured cabin, the vehicle can provide you with an unforgettable special event experience.
When you wish to travel in ultra-luxury, nothing beats the classiness of a limousine. In recent times, Hummer limo hire has become the ultimate 'vehicle of choice' for almost every special occasion in Melbourne.
From weddings to buck's and hen's nights/days, from business transportation to sightseeing, more and more people are opting for RSV Limo Hire's limousine service to travel in style and comfort.
Growing in popularity and demand, reputed vehicle hire companies are now expanding their fleet to include more and more vehicles of all sizes. There are several reasons why RSV Limo Hire'S service tops the list of hot-favourite party limo hire that is designed for luxury travel.
There is no doubting the fact that RSV Limo Hire's vehicles pump up your 'coolness' quotient. These vehicles are crafted for luxury, so much so that anyone sitting inside feels like a celebrity. Thankfully, some of the best stretch limo companies offer fantastic deals to their clients, which makes it easier for them to hire these luxury cars and have an unforgettable ride.
The competition in the Hummer Limo Hire Melbourne market is fierce. While most car rental companies promise to provide the best services to their clients, only a few are able to keep their lofty claims. This is why it is important to hire vehicles in Melbourne only from reputed names in the business.
Before you book your service, you must ensure that the company has a proven track record of delivering great service and unmatched customer satisfaction. This guarantees that the vehicle is available to you in top-class condition, arrives at your choice of venue on time and is fully equipped with in-car entertainment and refreshments, as requested by you.
Remember, it's not every day that you get to travel in a limousine. So, when you do, make sure that the ride is a memorable one – not just for you, but for your guests, too! Only the best company can offer such a truly delightful experience.